Injection Mould Tool Design
Designed with production in mind:
All our mould tool designs are created in-house by our expert design team, we have a wealth of experience in designing tools that are optimum for the moulded part and also with ease of manufacture in mind saving you time and money.
We can validate our design work using the latest in mould flow technology to help us to assess cycle times, part distortion, mould filling, cooling, packing pressures and more. These tools help us get it right first time, every time.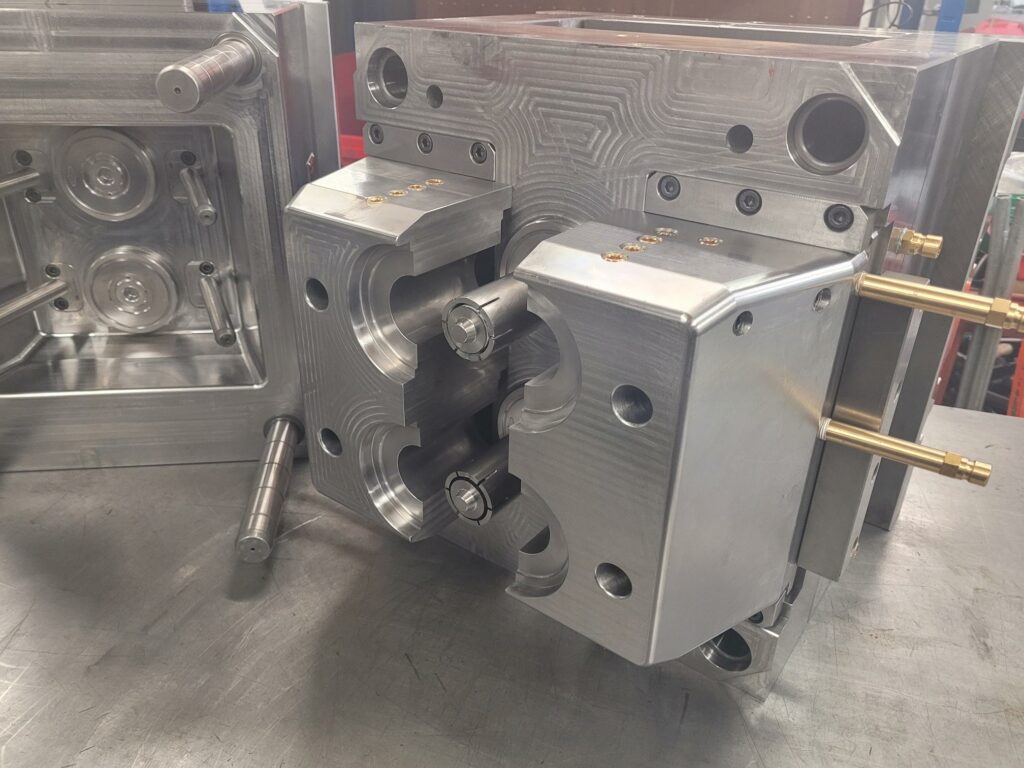 Our design team has experience in the following types of tooling:
Pilot tooling
Rapid aluminium tooling
Fully hardened production tooling
Sliding core tools
Hot manifolds and valve gate designs
Unscrewing tooling
Complex undercut solutions